Unlock Bootloader YU Yureka [How To] [Solved]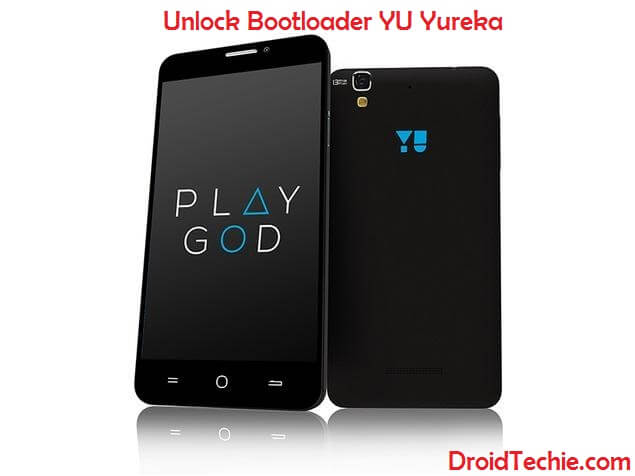 In this article we will be dealing about how to Unlock Bootloader YU Yureka with the Best and Safest Method
What is a Bootloader ?
Bootloader is a piece of code that runs before any operating system is running. Bootloader are used to boot other operating systems, usually each operating system has a set of bootloaders specific for it.
Why there is a need unlock Bootloader?
Unlocking Bootloader will give you the freedom to flash custom ROMs/Kernels
You can always root unroot you device on the go as per need
There will no need to worry if the new firmware can be rooted or not as with unlocked Bootloader u can always ROOT your device
Important Note and Warning before proceeding:
Make sure you have made a backup of your files and contacts etc
Unlocking Bootloader will wipe all the data on internal storage (SD card won't be Wiped) from your phone which can't be restored
Requirements for unlocing Bootloader in YU Yureka:
Small knowledge about why we need to unlock bootloader, about rooting.
YU Yureka phone
Drivers [Windows will automatically detect YU Yureka Drivers just you need be on Windows 7 or up operating system to install drivers automatically]
Download ADB & Fastboot binary package : HERE
Procedure to Unlock Bootloader YU Yureka :
First download the adb & fastboot binary package and extract it on desktop
Shut down your device
Now while pressing VOLUME UP key connect the phone to PC/Laptop via USB cable
You will get a screen on your phone
Now automatically your device drivers will get installed by windows (please wait for the driver installation to complete)
Soon after driver installation is done go to the desktop where you have extracted the package
Now press the SHIFT key right click in the folder and select "Open command prompt here"
Command Prompt window will open up
Now type the following command to check if the device was detected in fastboot mode
fastboot -i 0x1ebf devices
You will get some otput over there on screen
If you don't get output it means that the drivers were not correctly installed or the device wasn't connected properly, make sure you fix these issues before proceed
If you have output then after run the following command:
fastboot -i 0x1ebf oem unlock
You will be provided output now
Now reboot from fastboot mode by running this commant
fastboot -i 0x1ebf reboot
That's it you have successfully Unlock Bootloader YU Yureka 🙂
Soon we will be adding procedure for unlocking boot loader for other the YU devices as follows:
Yu Yunicorn
YU Yureka Plus
Yu Yunique
YU Yuphoria
If you are facing any issues related to this post please let us know we will help you out.
You may also like : Root Xiaomi Redmi 3S in 5 Minutes Without PC | Laptop