Stay Updated with Rio Olympics Android apps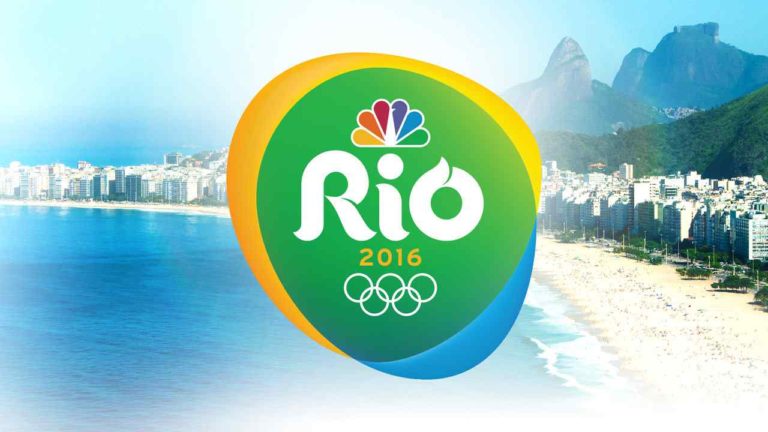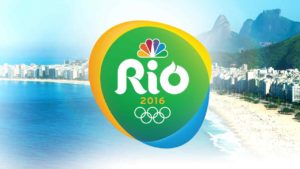 As you know Rio Olympics 2016 is going on and if you are an athlete or a sports person you must love to stay updated with Olympics Games for these reasons:
Schedule
Medal Status
Athletes Information
For instant updates You need to have some or the other sources on the go to get the information about the same, so we are sharing the must have apps for your android smart phone to stay update anywhere you need.
About Olympics:
The modern Olympic Games or Olympics are leading international sporting events featuring summer and winter sports competitions in which thousands of athletes from around the world participate in a variety of competitions. The Olympic Games are considered the world's foremost sports competition with more than 200 nations participating. The Olympic Games are held every four years, with the Summer and Winter Games alternating by occurring every four years but two years apart. Visit Source
Rio Olympics Android apps:
Official Rio 2016 Olympics app : Download For | Android | Iphone | Windows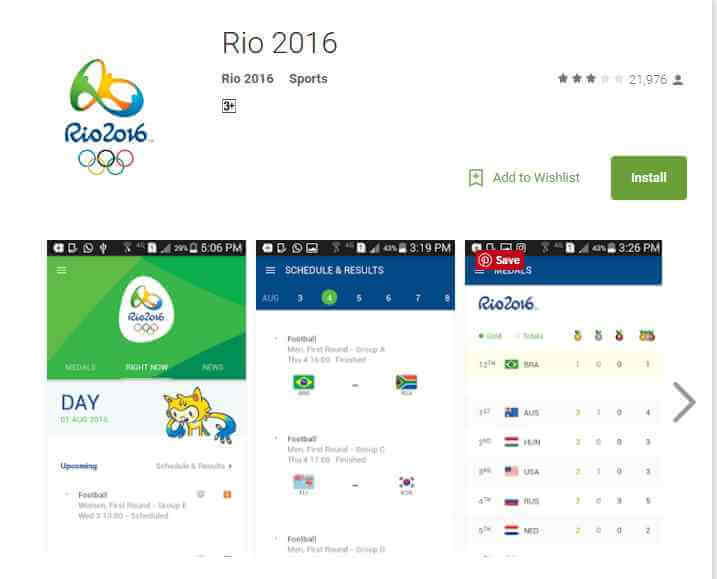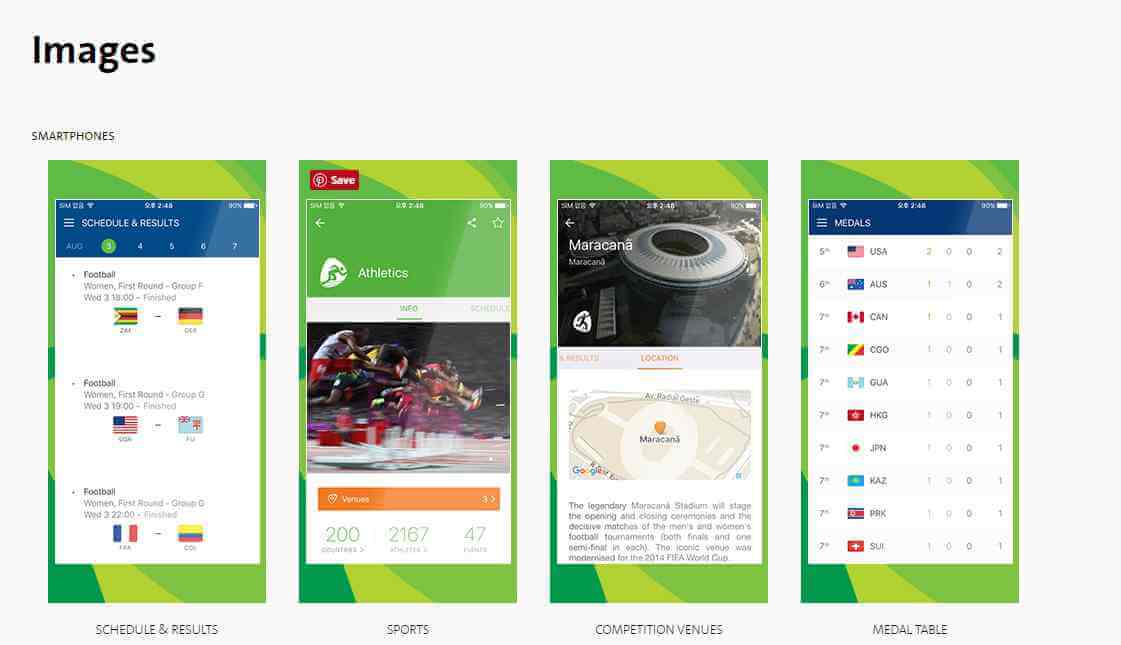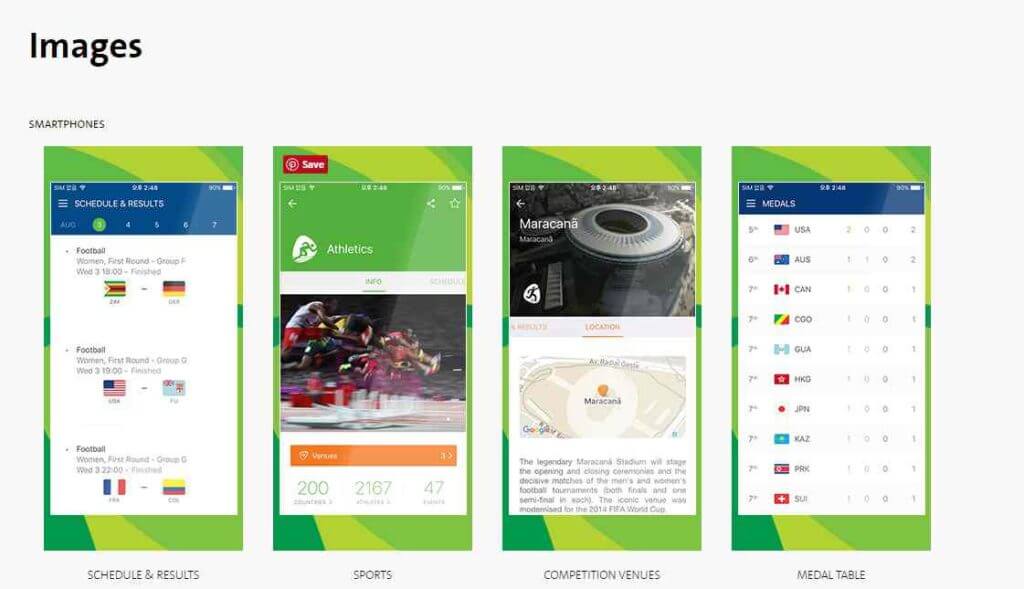 How to use Android Rio 2016 Olympics app:
Simply Download and install free Olympics app on you device and open it, no need to signup or registration
For Live Streaming Rio Olympics on android smartphones
Download Hotstar app on your android device: Google Play Hotstar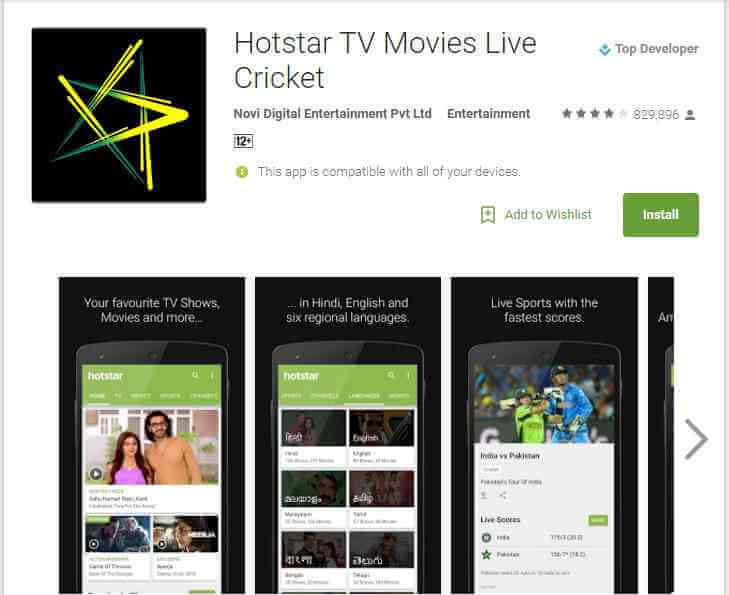 Open Hotstar app, on the first page you will be getting live streaming option on the very first page right there simply tap on steam now option, alternatively you can stream other Rio Olympics video on Hotstar app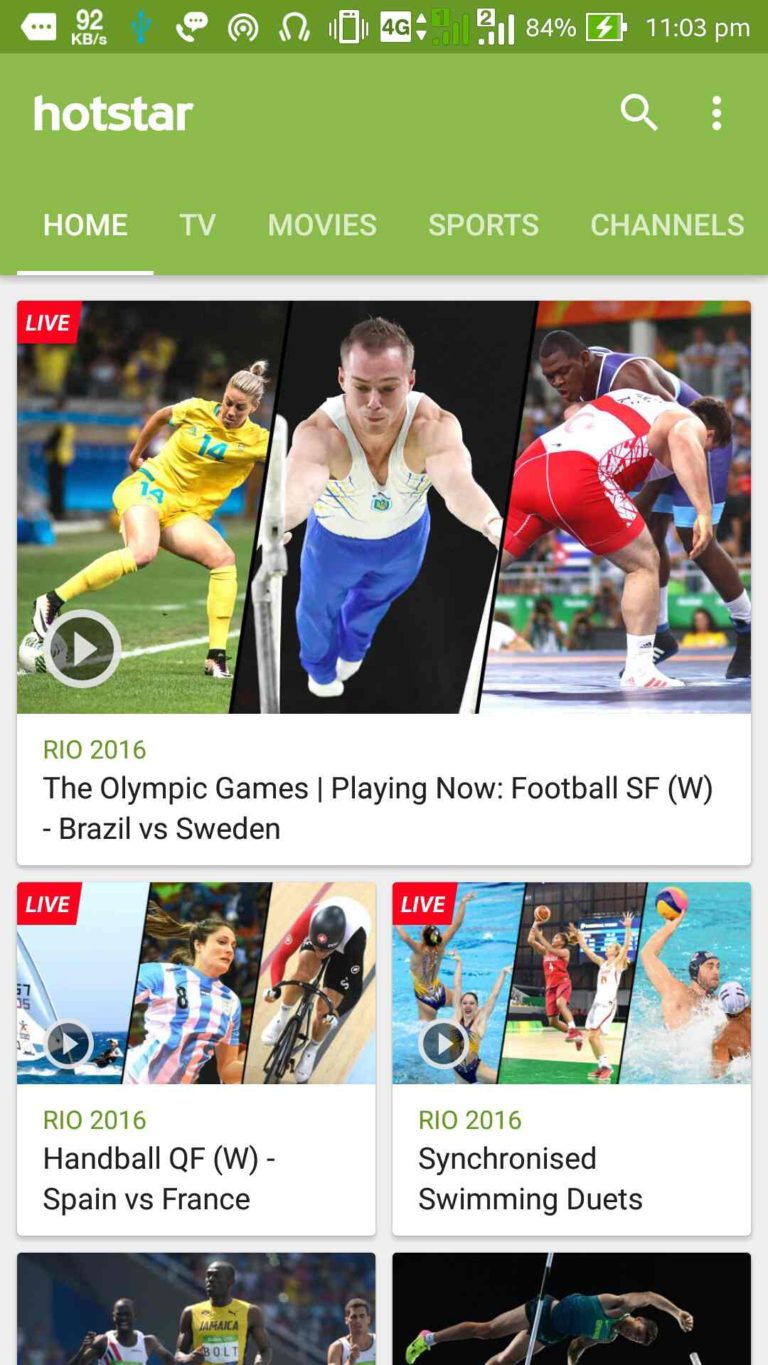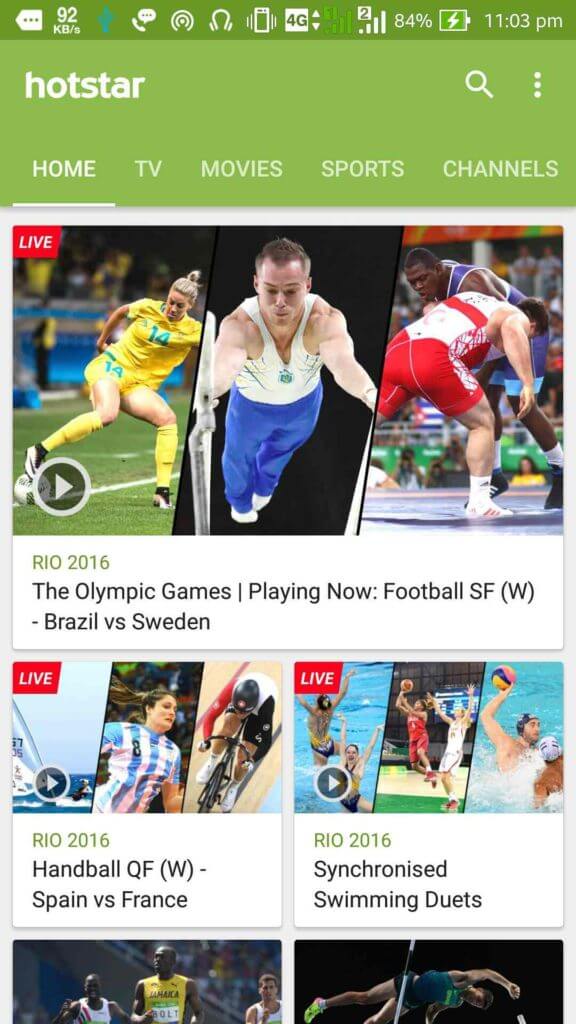 If you don't want to install these app there are other alternatives for getting updates for Rio Olympics on you android browsers :
Official Rio Olympics Web page : Rio2016.com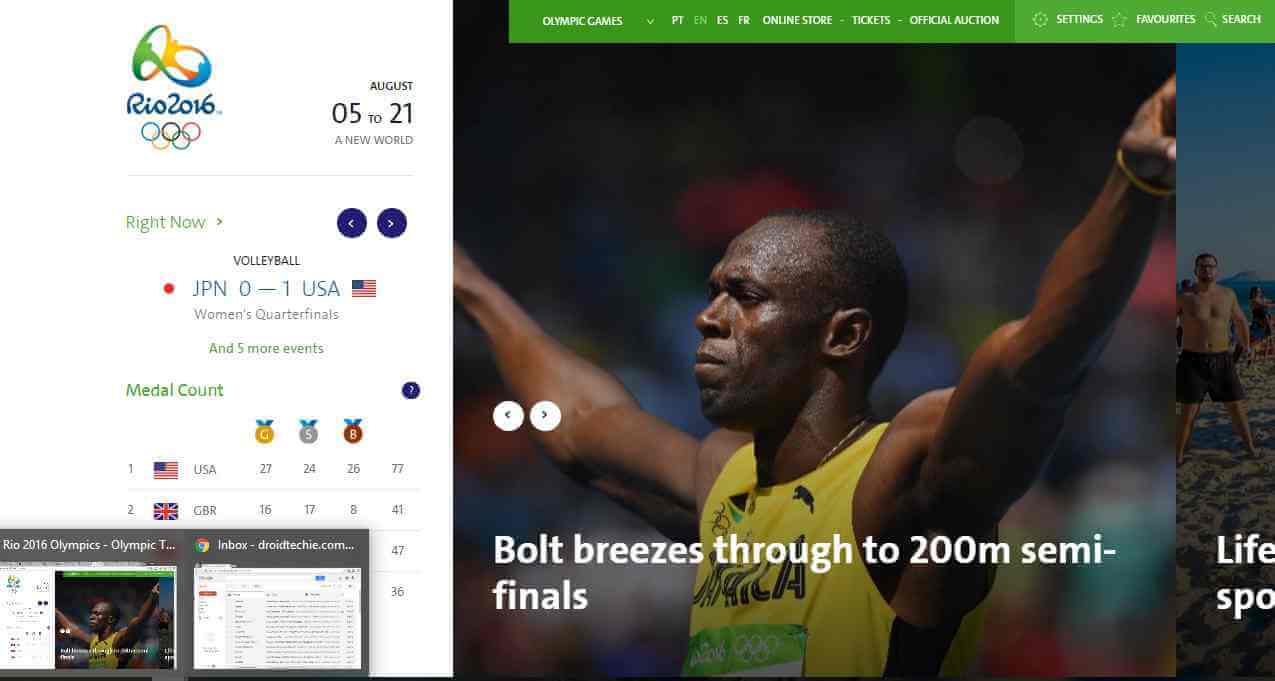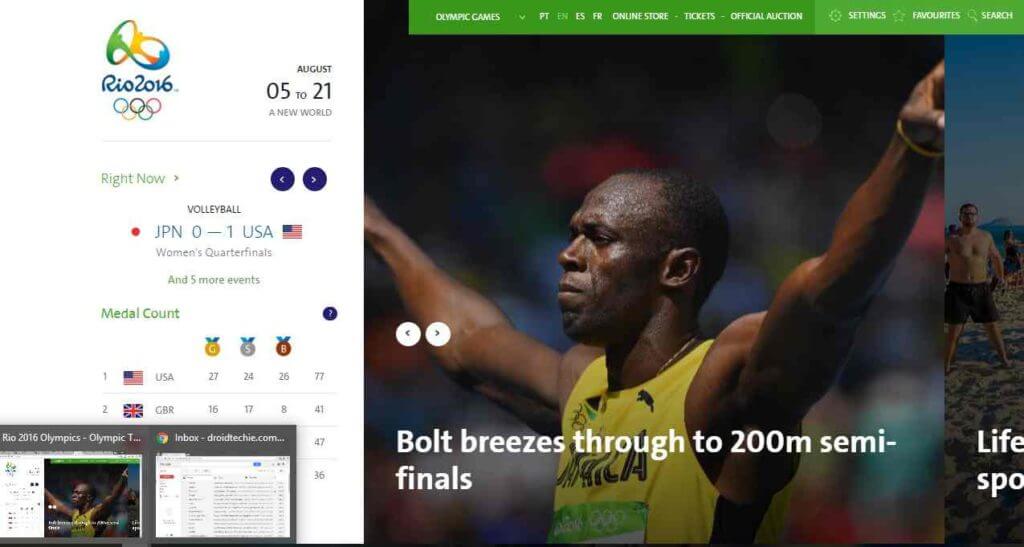 Use Google Search to get information: Check Rio Olympics Status on Google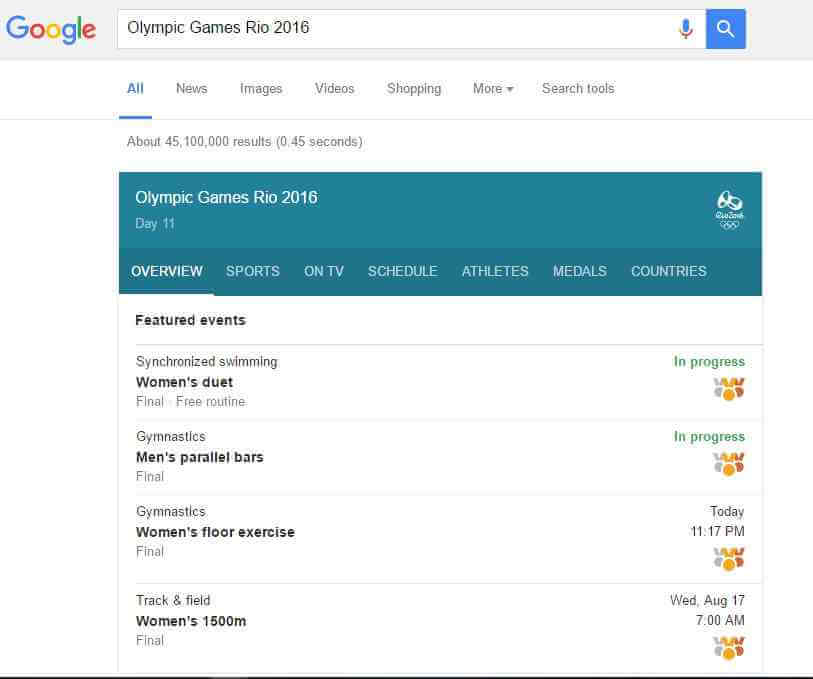 Hope you liked this post, if you have any queries or suggestions related to our blog please let us know.
Check out popular post we have recently shared:
Thanks for reading if you like the post use share buttons below to make a share 🙂