Well Android Nougat has come up with lots of new feature and this is one of them Block Unwanted Spam Calls Texts Android Nougat.
It's pretty annoying when our smartphone gets lots of Spam Calls and Sms (Text) over the time, there are many alternatives to Block Unwanted Spam Calls and Texts but we will be discussing about the best default method to do this work done.
In many of Android phones the spam blocking feature is already there but if not you need to install the most popular Google dialer for doing this task, it has one of the easiest ways to add a number to you block list. To block a number, follow these steps below:
Let's get started:
How to Block Unwanted Spam Calls Texts Android Nougat:
Download Google Dialer app from store
Launch the Google Dialer app.
Tap the menu button next to microphone icon at the top of the app.
Tap Settings
Tap Call Blocking
Tap Add a Number.
Enter the phone number you wish to block.
Alternatively, you can also long tap any number in your recent calls list and select "Block/report spam." After doing this You won't be getting spam calls and texts from that number again, However its up to you whether you choose to report spam or not.
If you are reporting the spam numbers it will send the number to Google database and possibly to carriers to help make spam filters better.
Screenshot of Google Dialer app: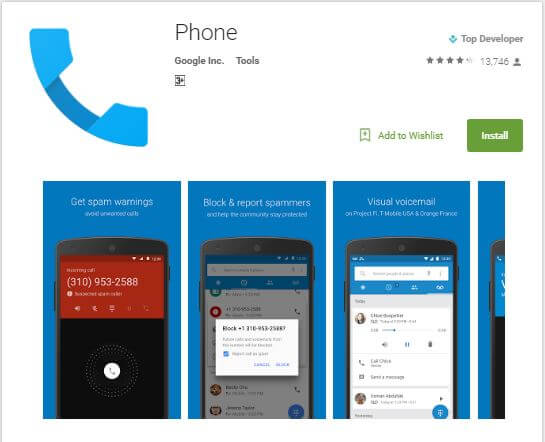 Also read the most poplar posts from DroidTechie:
If you facing any trouble using this feature or having any suggestions related to this article please let us know via comments below. For free news letter please subscribe us via mail or Like our Facebook page to stay updated.