Sharing a simple trick about How to Enable Google Assistant upon Android Phone Running Android 7.0 Nougat.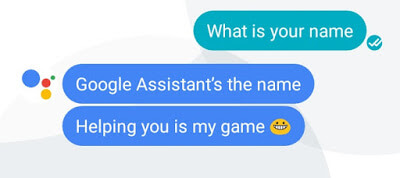 GOOGLE ASSISTANT is the talkative virtual assistant which works and responds an in a real time. As you probably are aware that Google launched it's two new Android mobiles Google Pixel and Google Pixel Xl Device and these two gadget can be purchased from respective stores.
As should be obvious these mobiles are released by Google so they certainly have exceptional and distinctive components and a portion of the elements are not by any means upheld by some another android gadget. a standout amongst the most intriguing element in google pixel and pixel xl has Google Assistant which is inbuilt in these both gadgets. Google right hand is not accessible in some other android gadget but rather don't stress here we are demonstrating How you can introduce google partner on any android gadget running Android Nougat.
Here is a official list of  devices which can get official Google Assistant sooner or later: (Source: XDA Forums)
Google Nexus 6p
Nexus 5X
Nexus 6
Nexus 5
Nexus 4
Moto G 2013
Moto G 2015
OnePlus One
Lenevo Vibe K5 Plus
Yu Yureka
Requirements for Enabling Google Assistant on your Android Smartphone:
Android Device must be ROOTED.
Device Must be running latest Google Android OS i.e Android 7.0 Nougat.
Basic knowledge of Android Root directories.
Steps How to
Enable Google Assistant upon Android Phone
First check that you are running recent version of Google app installed in your device (previous version 6.5.35.21)
Download ES File Explorer
Enable Root permissions for ES File explorer.

ES Explored Root Permission, Enable Google Assistant upon Android Phone

Now Navigate to  "/System" root folder and search for "build.prop".
Once you found click to edit "build.prop".
Now simply copy paste these values: ro.product.model=Pixel XLro.opa.eligible_device=true
Leave other things as it is, now Save the file in the device, exit out and reboot your device.
After restart Go to settings and clear all data and cache for your Google app.
When you do all this correctly, you can long press the Home button on your phone to access Google Assistant.
All Done ! If you have done these process right you have successfully Enable Google Assistant upon Android Phone.
If you are facing any trouble/issues related to this article feel free to let us know via comments below.