In this post we will be sharing about how to Configure Reliance JioFi Hotspot in other terms we will simply discuss about specification, plans durability of Reliance JioFi.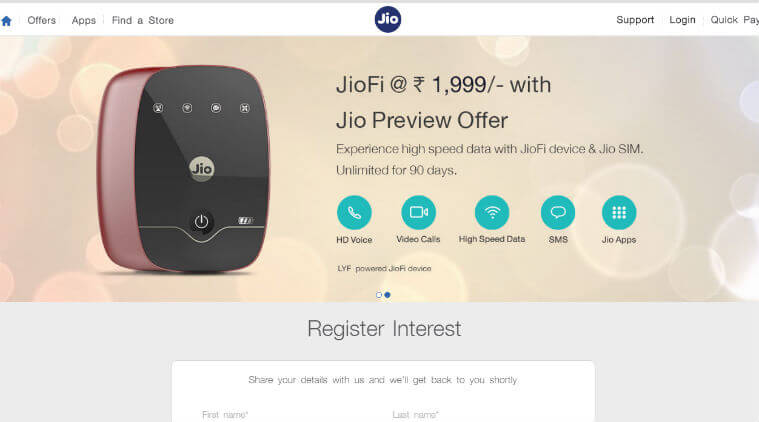 Well all are very well aware that Reliance Jio is launching commercially for all users on 5th of September and Reliance is also set for the launch.
Reliance Jio is offering really cheap and affordable data plans for users those have 4G connectivity on their smartphones yet they are many users who don't own 4G devices having only 3G connectivity to target these 3G smartphone users Reliance had launched Reliance JioFi @ Rs 1999 previously the same device was costing Rs 2999 and with the launch this Reliance JioFi will be available for just at Rs 1999 with a price cut of Rs 1000.
Configure Reliance JioFi Hotspot on any Smartphone Buy Device @ Rs 1999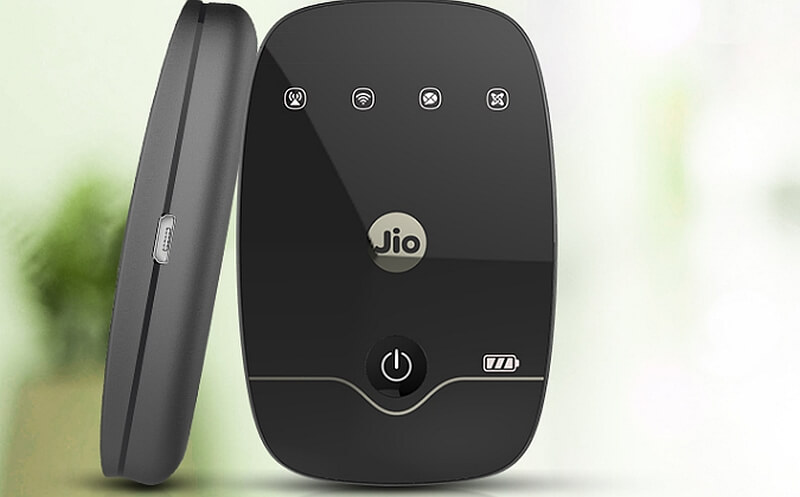 Reliance Jiofi Hotspot Device Specifications: Reliance JioFi Plans & Configure Reliance JioFi Hotspot
Reliance Jio supports simulteanously supports 10 devices (Wi-Fi enable device) + 1 (USB tethering).
Battery: 2300mAh.
Standard Compliance: WAN: LTE (2300/1800/850MHz), WLAN: IEEE 802.11b/g/n 2.4G only.
Power supply: AC 100~240V; DC: 5V&1A.
External Interfaces: Micro – USB port, Mini – SIM card interface, Micro – SD card interface.
Dimensions: 85.0 x 55.0 x 16.0mm.
Offer with Reliance Jiofi Hotspot Device & Configure Reliance JioFi Hotspot
Welcome offer from Reliance Jio which will consist of following.
Free Unlimited voice & video calls, SMS, Unlimited free 4G data, Access to all Jio premium apps.
These plans once activated on your JioFi number it will continue till 31 DEC 2016.
How to Set Up the Reliance JioFi Hotspot Device using Jio Sim Card: Reliance JioFi Plans & Configure Reliance JioFi Hotspot
Insert Jio sim card into Reliance JoiFi device.
On the back cover inside of Reliance JoiFi device there will be a SSID and password.
Simply Note down the SSID and password.
Insert the battery and turn on your device.
Press the Power button & wait few seconds.
You will see some indications on led screen there on Reliance JoiFi device.
How to use Reliance JioFi Hotspot Device for unlimited calls and sms:
Connect with Reliance JoiFi WiFi first which you have just started by following above steps.
First Download and install JioJion app (Playstore link).
Now simply open JioJoin app from app drawer.
JioJoin will automatically detect the setting and configuration (Make sure you are connected with Reliance JoiFi Hotspot only).
All Done, make unlimited voice, video calls and sms for free.
If you are facing issues configuring Reliance JoiFi hotspot devices or having any queries related to this topic please let us know via comments below.